Ethically made clothing you'll want to keep forever
All of our pieces are made the slow way, by hand and with love, in our own Bali based factory. Each piece is crafted by our team of highly skilled artisans, with lots of love and care for detail and quality. Tulle and Batiste's commitment to slow fashion means these enduring pieces transcend time. Embrace your unique style with our modern boho inspired collections, where sustainability and responsibility lie at the core of our fashion philosophy. Together, let's make a conscious choice towards a fashion-forward future.
Ditsy Charm
Ditsy Charm consists of 13 new silhouettes and patterns, inspired by vintage romance and created with bohemian luxe comfort in mind. Crafted from the highest quality fabrics and workmanship Tulle and Batiste is known for.

Featuring our whimsical floral print, scattered with the sweetest little wildflowers, consisting of a palette of 3 gorgeous tones, Dawn Pink, Lavender Grey and Moonless Black.
Learn more
In today's fast paced world of fleeting trends and mass produced garments, the concept of slow fashion emerges as a beacon of conscious consumption.
Read more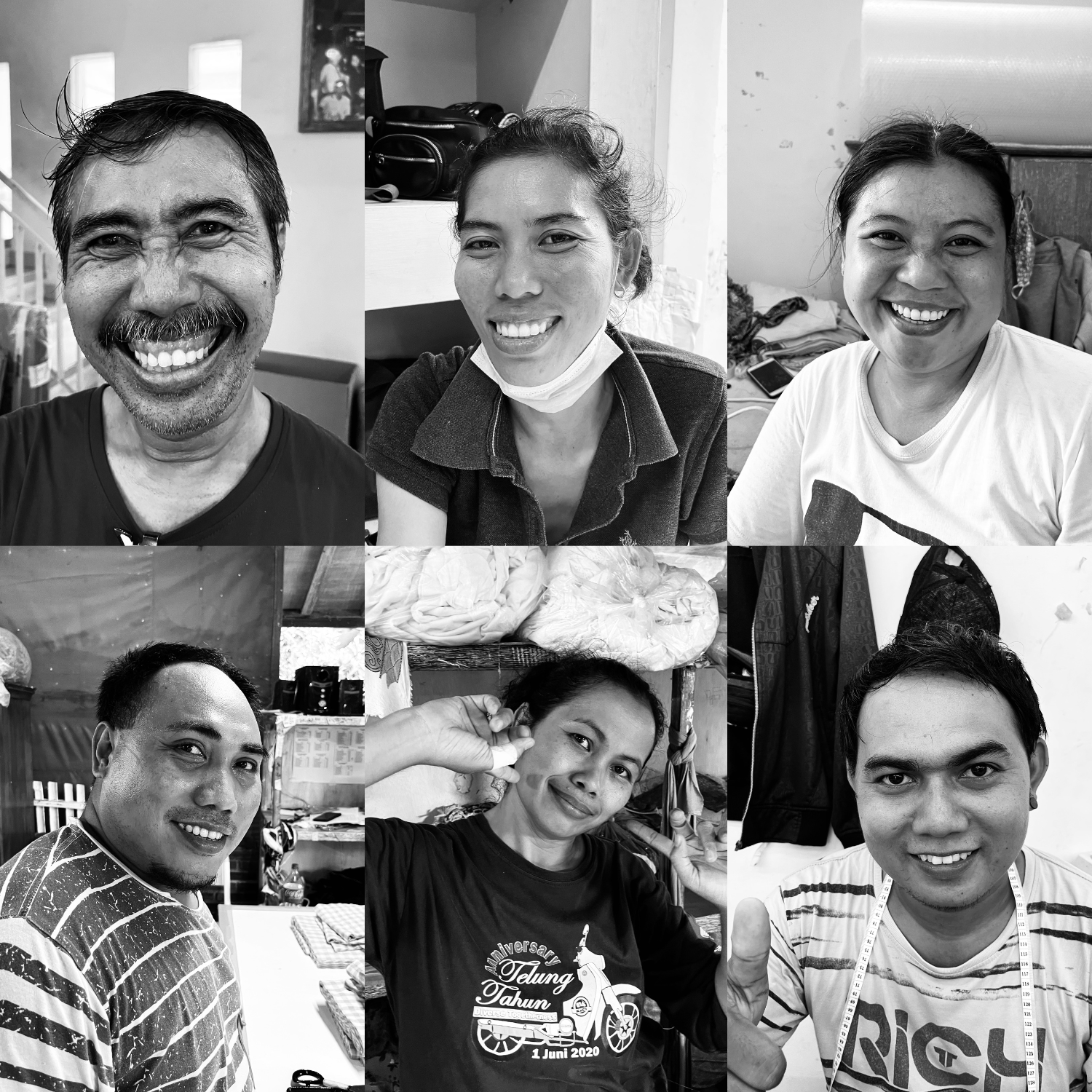 Who made your clothes
The doors to our Bali based workshop are always open. Whether you would like to see how we work, check out some of our latest collections or for a simple hello, we would love to welcome you and show you around.
Oh WOW! So beautiful. I was nervous to open the package. Online shopping can be a surprise. This however, was the most wonderful surprise. The fabric is soft. It feels like quality fabric. The print is very detailed. There is other detail on the dress that doesn't show as well in the picture. I kept finding beautiful touches that I didn't notice from the picture. I will definitely buy from here again. This dress is definitely worth the wait and the price. It is one of the best online purchases I have made. I am not paid to write this good review. I just absolutely love this purchase.
I absolutely love this shirt! But perhaps more importantly, I am deeply impressed with Tulle & Batiste as a company. This shirt would not have originally fit my body, thus, Janna asked for my measurements and made a custom pattern just for me. She did not even charge me extra for the additional work. Honestly, when I received her email and learned that she was willing to do this, I cried. Inclusivity and slow fashion define this company to its very core. Spend your money supporting businesses like this.
This dress is my favorite Tulle and Batiste so far. As always the quality of the fabric, design and workmanship is the best you can buy. I love that this style is flattering to the female curves instead of the oversized look that's popular these days. Love it!
This was my first purchase and I'm so grateful I found this store. Quality, style and unique pieces made with thought and love. Can't wait to get my second dress that's on the way. I'll be getting all my clothes here from now on. I've had so many compliments about the Kandi Queen Dress. So happy.
Another beautiful dress from Tulle and Batiste. There's so much more detail on the dress than what you can see from the picture. I am very satisfied and so happy with this dress. Thank you Tulle and Batiste team.